Daintree Ferry Launches Online Ticketing
November, 2022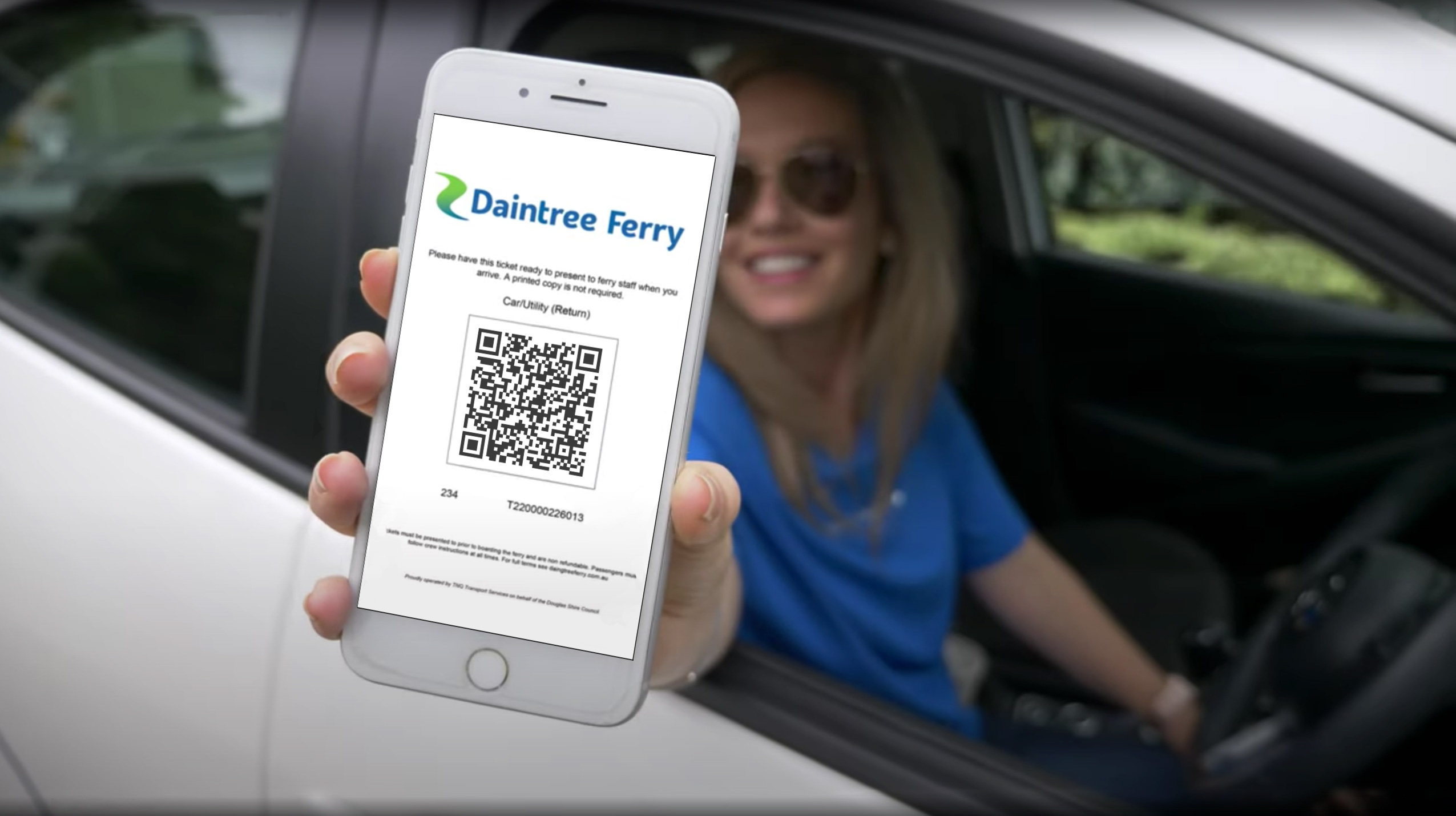 Entrada Travel Group, one of Australasia's largest tourism and transport companies, has launched a new online ticketing service for The Daintree Ferry. The new e-commerce platform will expedite the ticket purchasing process for domestic and international visitors to the Daintree Region to improve the efficiency and convenience of boarding for passengers and staff.
Launched on November 7, 2022, single, return, and multi-trip tickets can be purchased directly from the official Daintree Ferry website, allowing passengers to pre-plan travel and tickets before arriving at the departure point. Tickets purchased online will contain a QR code which can be scanned from a mobile phone for paperless access to the ferry. Travellers will still be able to purchase tickets at the ferry at the booth or onboard the ferry as needed, and there are no changes to resident or concession cards.
"We are excited to roll out this new ticketing platform and further advance the efficiency of the service offered by the Daintree Ferry" says Genevieve Wardleworth, Chief Operating Officer – Queensland. "The Daintree Ferry is a vital transport link for the region, and with these new innovations in online ticketing, we are confident that visitors to the region will benefit from the more convenient way to purchase ferry travel."
The Daintree Ferry provides vehicle access across the Daintree River, connecting the Daintree Rainforest and Cape Tribulation with the lower Daintree and Tropical North Queensland area. The Daintree region covers approximately 95km of tropical rainforest and wetlands between Cape Tribulation in the north and Port Douglas in the south, forming part of the Wet Tropics of Queensland, a UNESCO World Heritage Site since 1988 and one of the oldest surviving areas of tropical rainforest in the world.
Tickets for the Daintree Ferry can be purchased from the Daintree Ferry website.