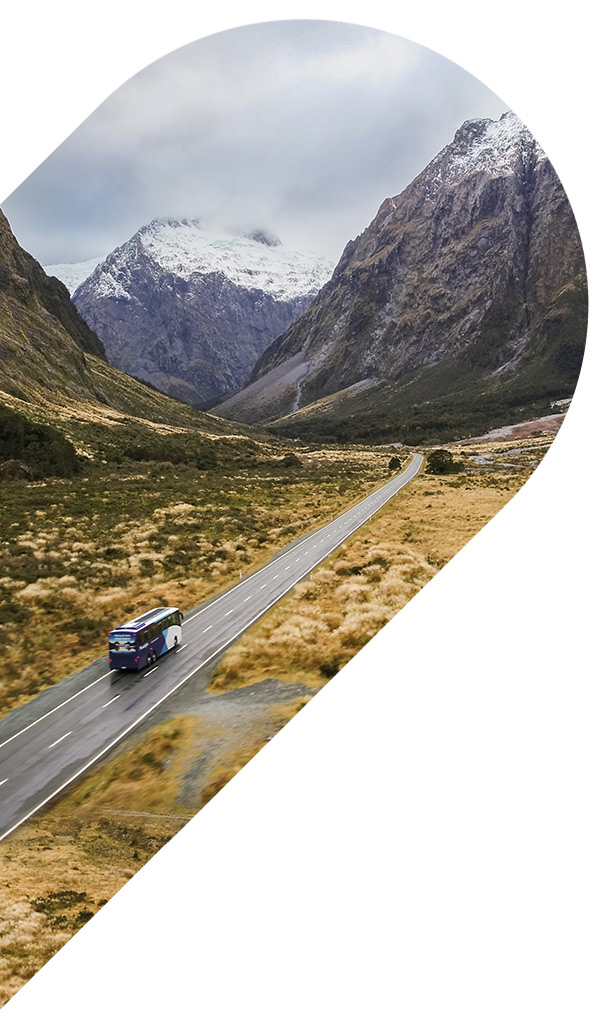 Entrada Travel Group has signed the New Zealand Tourism Sustainability Commitment, a program with a vision to lead the world in sustainable tourism. As part of this, our pledge is to protect and enhance the environment we depend on, for the benefit of future generations, while ensuring long term business success.
As we host and transport a growing number of visitors around the country, it's our responsibility to enhance our natural resources and encourage them to do the same.
One of the key goals of the Sustainability Commitment is management and minimising our environmental footprint. Every year, our transport businesses invest in fleet replacements with brand new coaches that have lower emission profiles. And through the use of GPS and telematics technology, these businesses track fleets in real time to continue achieving high safety standards.
We're proud to also hold a Gold Sustainable Tourism Business Award from Qualmark, New Zealand Tourism's official quality assurance organisation. This award recognises our environmentally responsible practices.
In Australia, our commitment to the conservation of the Great Barrier Reef is underpinned by the Advanced Ecotourism Operator accreditation held by Tusa Dive and Spirit of Freedom. This is the highest eco certification attainable in Australia, and is assurance of our contribution to the conservation of the Great Barrier Reef Marine Park and the rich heritage that can be passed to future generations.