New Zealand's newest bus company hits the road
November, 2018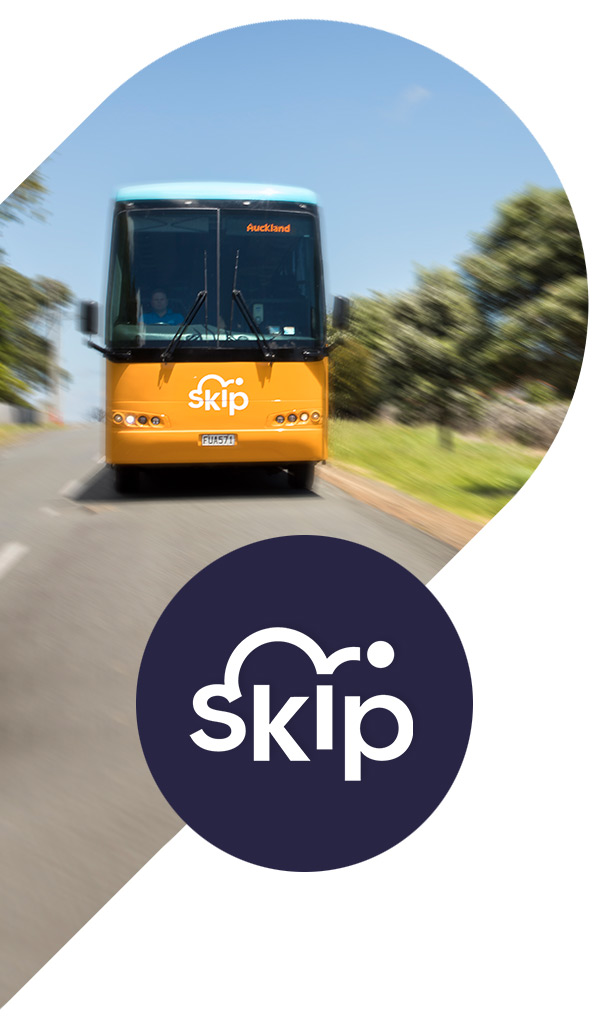 A brand new, low cost, express bus company is hitting New Zealand roads this week – just in time to help lighten the load for Christmas.
Skip™️ gives travellers affordable, reliable and faster connections between major North Island cities. It will offer travel between Whangarei, Auckland, Hamilton, Rotorua and Wellington, with fares from as low as $5. More cities are expected to be added as demand grows.
Launched by InterCity Group (now Entrada Travel Group), operator of New Zealand's national long distance bus network, CEO John Thorburn says Skip™️ is a champion for change.
"We think it's pretty important that people have choice when it comes to travelling around our country. Skip™️ brings Kiwis a new way of travelling – offering cheap travel on an express bus service."
Never seen in the New Zealand market before, Skip™️ is a long-distance express model with limited stops – ensuring passengers arrive at their destinations much faster.
"Skip's another option for people who want low cost, efficient transport, but also a comfortable ride with modern facilities like free WiFi," says Thorburn.
To celebrate the launch of New Zealand's newest bus company, Skip™️ is offering over 50,000 seats across its services for just $5.*
Find New Zealand's cheaper, faster and funner bus at www.skip.travel