InterCity Group expands into Australian market
January, 2018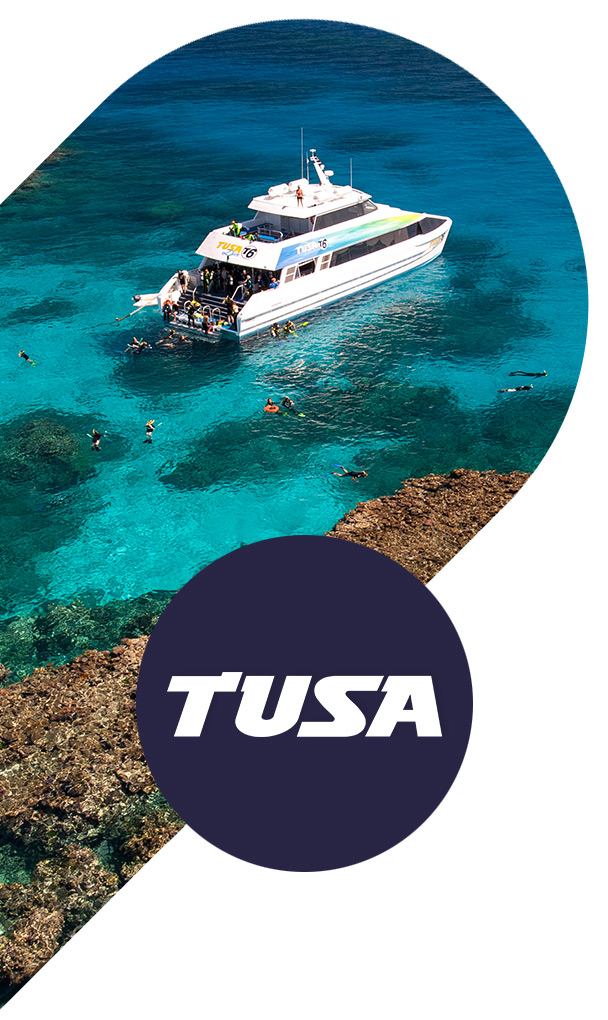 New Zealand tourism and transport company InterCity Group has expanded across the Tasman, with the purchase of a cruise company in tropical Far North Queensland.
InterCity Group, which operates New Zealand's largest passenger transport and sightseeing tour network, has acquired Cairns-based Tusa Group. The sale takes effect on 31 January.
"I'm delighted to be adding Tusa Group to the InterCity Group network," says InterCity Group CEO John Thorburn.
"Its solid market presence and quality products make it a great addition to our portfolio. We're also excited by the opportunity to expand InterCity Group offshore and into a new market."
Tusa Group operates three cruise products: snorkelling and diving day cruises, multi-day liveaboard dive trips, and lunch and dinner cruises in Cairns harbour.
Tusa Dive Managing Director Philip Hobbs says he is excited about the opportunities to grow the business with InterCity Group on board.
"Their investment in Cairns underscores our mutual belief in the future of Cairns tourism," he says.
Thorburn says there is plenty of scope for growth and development of TUSA Group's existing product platform, as well as opportunities for InterCity Group's wholesale clients.
InterCity Group's New Zealand products include the InterCity bus network, GreatSights, Gray Line and awesomeNZ nationwide sightseeing day tours, Fullers GreatSights cruises and tours in the Bay of Islands and Auckland Explorer Bus hop on hop off tours.